We undertake all kind of tank maintenance, such as open inspection and repair work for the tanks of various standards.
Based on our expertise that corresponds to the special circumstances of each tank (such as limited construction area), we can propose the optimal repair method to meet your needs with our experienced site management.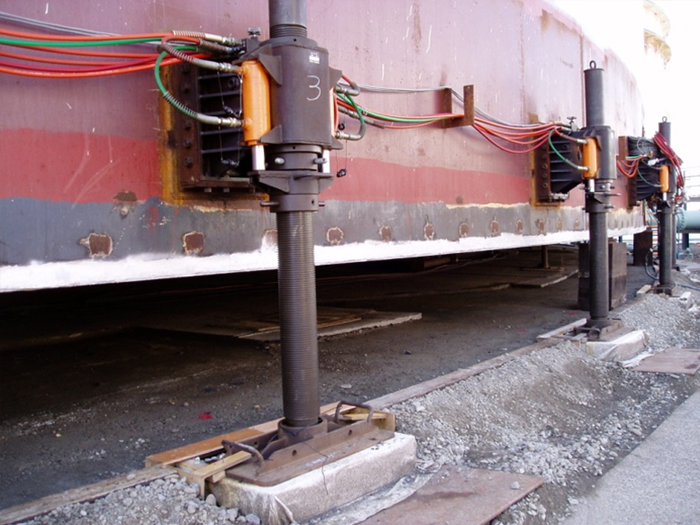 Replacement of the bottom plate(jack-up method)
Case Studies
Overlaying repair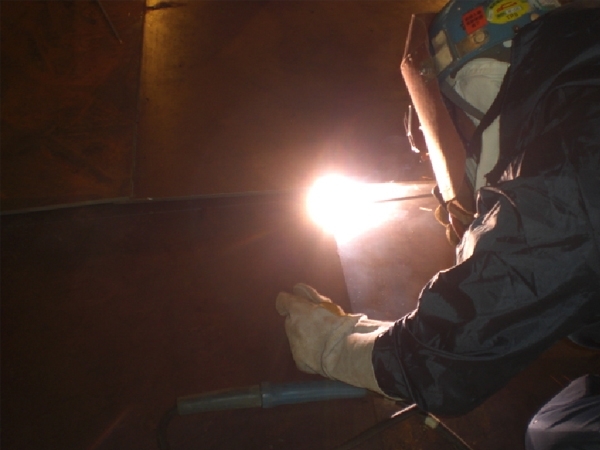 During regular open inspections of the tank, we can detect the defective portions of the tank by non-destructive testing. The repairs can be performed by overlaying new steel section over the tank.
Replacing the pontoon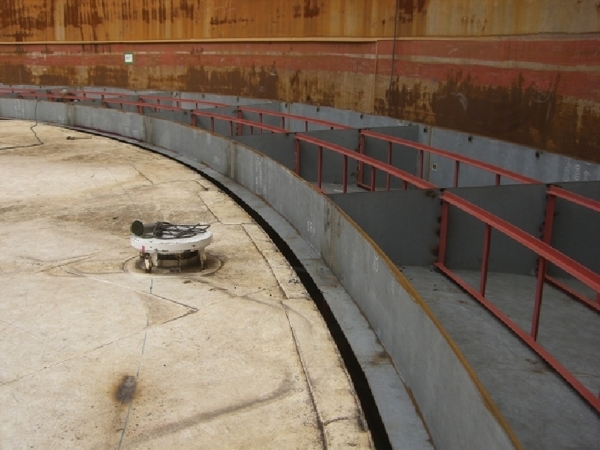 The construction to replace the pontoon of the floating roof and divert existing deck plate.